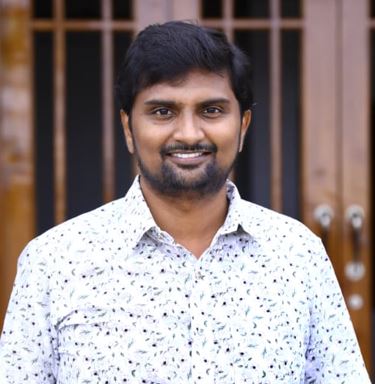 ---
To collaborate, please write to saianirudh.karri@research.iiit.ac.in saianirudhkarre@acm.org
---
---

I am a President's Scout. Received an honorary Rastrapathi Award from People's President Late Sri. Bharata Ratna A.P.J Abdul Kalam in 2006 at New Delhi

---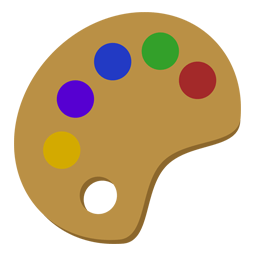 I am a hobby artist. Since childhood, I was trained in pencil sketching, Watercolors, Oil Pastels, Oil on Canvas, and Glass Paintings. I couldn't get enough time to focus on a personal portfolio page. Maybe I'll mark it as my upcoming new year's resolution.

---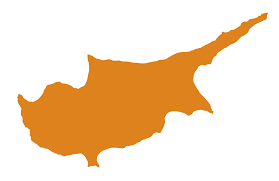 Cyprus was the only country I visited outside India. I have attended a conference there back in 2019 and fell in attachment with their culture and cuisine. Overall the food was GOOD!

---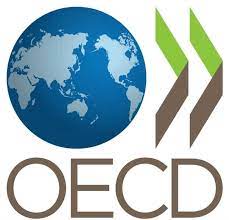 I religiously follow OECD papers on economy, technology policies, health, clean energy, and climate change. Angus Maddison's work on The World Economy - A Millennial Perspective and Historical Statistics is a must-read for every person to widen their world perception.

Sai Anirudh Karre | Virtual Reality Enthusiast
#VR #metaverse #locomotion #Requirements4VR #SE4VR #Testing4VR
I am an Engineer with a solid skill set in developing Software Systems and Enterprise Product Design. I have strong experience developing backend layers (Data Integration/ETL/Replication/Sharding/NoSQL DB), middleware (transaction processing/messaging), and API development (REST/ODATA/SOAP/Microservices). I have built and been involved in a good number of software projects for academia and budding startup communities since 2013. I love code design patterns and refactoring legacy code. I am an avid follower of Martin Fowler's experiences in Software System development.

I am currently working as a Technical Product Manager at Accurate Background. I previously worked as a Senior Product Manager at SumTotal Systems - a Cornerstone Ondemand Company , I gained a keen interest in computing research in my early professional career. I started working as a graduate software researcher in 2014 in the area of Software Quality Engineering at Software Engineering Research Center, IIIT Hyderabad under the guidance of Prof. Y. Raghu Reddy. I managed to coin a software quality metric called Defect Dependency Degree. I developed a rough-set theory-based approach to calculate a dependency of a defect over the rest of the defects in a Large Scale Integrated Software Product, published my dissertation as part of my Master of Science by Research in 2016.

In 2017, I studied different emerging technologies and started exploring the Virtual Reality domain as part of my Doctoral Research program at IIIT Hyderabad. I currently work on Requirement Engineering problems for Virtual Reality and hope to graduate with a Ph.D. by 2023!

Apart from computing research, I dedicate my time to cooking, Oil on Canvas, Plants, and my Mom!
---
Research Interests
Human Computer Interaction
Virtual Reality Product Development
Software Quality Engineering
Empirical Software Engineering
Software Engineering for ML and AI Applications
---
Teaching
Introduction to Software Systems (UG) - Spring 2018, 2019, 2020, 2021, 2022
Software Engineering (PG, MS, PhD) - Spring 2019, 2022
Software System Development (PG, MS, PhD) - Monsoon 2019, 2020, 2021, 2022
Usability Engineering (PG, MS, PhD) - Spring 2016, 2021
Wearable Computing (M.Tech - PDM) - Monsoon 2022
---
Patents
Neeraj Mathur, Sai Anirudh Karre, Y. Raghu Reddy ,System and method for evaluating and facilitating customized guidelines using usability code pattern analysis, United States Patent: 11144430 (GRANTED), Assignee: IIIT Hyderabad, India, Granted Date: 2021/10/12, Expiry Date: 2040/03/11, https://patents.google.com/patent/US11144430B2/en
Y. Raghu Reddy, Raghav Mittal, Sai Anirudh Karre ,System and Method for Generating a Limitless path in Virtual Reality Environment for Continuous Locomotion, United States Patent: 11687154 (GRANTED), Assignee: IIIT Hyderabad, India, Granted Date: 2023/06/27, Expiry Date: 2042/05/28, https://patents.google.com/patent/US11687154B2/en
---
Publications
Sai Anirudh Karre, Neeraj Mathur, Y. Raghu Reddy Assessing New Hires' Programming Productivity Through UMETRIX--An Industry Case Study arXiv preprint arXiv:2305.03332
Sai Anirudh Karre, Vivek Pareek, Raghav Mittal, Y. Raghu Reddy A Role Based Model Template for Specifying Virtual Reality Software, In proceedings International Workshop on Virtual and Augmented Reality Software Engineering, in conjucture with Automated Software Engineering (ASE 2022), Mon 10 - Fri 14 October 2022 Oakland Center, Michigan, United States [Pre-print]
Mohammad Waqas Wani, Pawankumar Gururaj, Raghav Mittal, Vivek Preek, Sai Anirudh Karre, Y. Raghu Reddy, Syed Azeemuddin, VelGmat : Low Cost Gait Mat For Stance Phase Calculation, In proceedings of IEEE Sensors 2022, Oct 30 - Nov 2, 2022, Dallas, Texas USA
Y Pawankumar Gururaj, Raghav Mittal, Sai Anirudh Karre, Y. Raghu Reddy, Syed Azeemuddin, Towards Conducting Effective Locomotion Through Hardware Transformation in Head-Mounted-Device - A Review Study [POSTER], In proceedings of IEEE Virtual Reality Conference (IEEEVR 2022), 12-16 March 2022, Virtual
Y Pawankumar Gururaj, Sai Anirudh Karre, Raghav Mittal, Y. Raghu Reddy, Syed Azeemuddin, Customizable Head-mounted Device for Detection of Eye Disorders using Virtual Reality, In proceedings of 35th International Conference on VLSI Design and 19th International Conference on Embedded Systems, VLSID 2022, Virtual, 20th - 24th Feb, 2022. IEEE 2022
Raghav Mittal, Sai Anirudh Karre, Y Pawankumar Gururaj, Y. Raghu Reddy, Enhancing Configurable Limitless Paths in Virtual Reality Environments, In proceedings of the 15th Innovations in Software Engineering Conference 2022, Gandhinagar, India, Feburary 2022
Sai Anirudh Karre, Lalit Mohan S, Abhinav Gupta, Y.Raghu Reddy, Introducing Software System Course to Engineering Undergraduate Students - An Experience Report, In proceedings of 4th Software Engineering Education workshop (SEED 2021), in conjunction with Asia Pacific Software Engineering Conference (APSEC 2021), Virtual December 2021, CEUR Workshop Proceedings [To Appear]
Raghav Mittal, Sai Anirudh Karre, Y. Raghu Reddy Designing Limitless Path in Virtual Reality Environment,In proceedings of Virtual, Augmented and Mixed Reality - 13th International Conference, VAMR 2021, Held as Part of the 23rd HCI International Conference, HCII 2021, Virtual Event, July 24-29, 2021, Proceedings. Lecture Notes in Computer Science 12770, Springer 2021, pp: 80-95, ISBN 978-3-030-77598-8
Mohit Kuri, Sai Anirudh Karre, Y. Raghu Reddy Understanding Software Quality Metricsfor Virtual Reality Products - A Mapping Study,In proceedings of the 14th Innovations in Software Engineering Conference 2021, Bhubaneswar, India, Feburary 2021
Sai Anirudh Karre, Lalit Mohan S, Y. Raghu Reddy Using project-based approach to teach design patterns: An Experience Report,In proceedings of the 14th Innovations in Software Engineering Conference 2021, Bhubaneswar, India, Feburary 2021
Shivang Shekar, Rajat Gupta, Sai Anirudh Karre, Y. Raghu Reddy Detecting Astigmatism Condition in Human Eye using VR,EuroVR 2020 Application, Exhibition & Demo Track: Proceedings of the Virtual EuroVR Conference. VTT Technology, Volume-381, Virtual Conference, November 2020
Shivang Shekar, Pranav Reddy Pesaladinne, Sai Anirudh Karre, Y. Raghu Reddy VREye: Exploring Human Visual Acuity Test Using Virtual Reality,Virtual, Augmented and Mixed Reality. Industrial and Everyday Life Applications. HCII 2020. Lecture Notes in Computer Science, vol 12191. Springer, Cham, July 2020 pp: 415-429
Sai Anirudh Karre, Neeraj Mathur, Y. Raghu Reddy Understanding usability evaluation setup for VR products in industry: a review study ,ACM SIGAPP Applied Computing Review 19(4), January 2020 pp: 17-27
Sai Anirudh Karre, Lalit Mohan S., Y. Raghu Reddy, K. V. Raghavan, R. D. Naik, Rahul Purandare, Amey KarkareA report on 1st Software Engineering Research in India Update Meeting (SERI 2019), ACM SIGSOFT Software Engineering Notes 44(3), November 2019 pp: 41-42
Neeraj Mathur, Sai Anirudh Karre, Y. Raghu Reddy Grouping Semantically Related Change-Sets to Enhance Identification of Logical Coupling, In proceedings of the 31st International Conference on Software Engineering & Knowledge Engineering (SEKE), July 2019, Lisbon, Portugal, pp: 618-777
Sai Anirudh Karre, Neeraj Mathur, Y. Raghu Reddy Usability Evaluation of VR products in Industry - A Systematic Literature Review,In proceedings of the 34th ACM/SIGAPP Symposium On Applied Computing (SAC), April 2019, Limassol, Cyprus, pp: 1-11
Sai Anirudh Karre, Neeraj Mathur, Y. Raghu Reddy: Is Virtual Reality Product Development different?: An Empirical Study on VR Product Development Practices, In proceedings of the 12th Innovations in Software Engineering Conference (ISEC), Feburary 2019, Pune, India, pp:3.1-3.11
Neeraj Mathur, Sai Anirudh Karre, Y. Raghu Reddy: Usability Evaluation Framework for Mobile Apps using Code Analysis, In proceedings of the Evaluation and Assessment in Software Engineering (EASE), June 2018, Christchurch, New Zealand, pp:187-192
Neeraj Mathur, Sai Anirudh Karre, Lalit Mohan S, Y. Raghu Reddy: Analysis of FinTech Mobile App Usability for Geriatric Users in India, In proceedings of the 4th International ACM In-Cooperation HCI and UX Conference (CHIuXiD), March 2018, Yogyakarta, Indonesia, pp: 1-11
Sai Anirudh Karre, Anveshi Shukla, Y. Raghu Reddy: Does your Bug Tracking tool suit your needs? A Study on Open Source Bug Tracking tools,arXiv:1706.06799
Sai Anirudh Karre, Y. Raghu Reddy: Model based approach to study Defect Dependency in Large Scale Integrated Software Products, arXiv:1706.05037
Sai Anirudh Karre, Y. Raghu Reddy: Heuristic Approaches to Improve Product Quality in Large Scale Integrated Software Products, In Journal for Communications in Computer and Information Science, Volume-599, Springer 2016, ISBN 978-3-319-30242-3, pp:80-97
Sai Anirudh Karre, Y. Raghu Reddy: An Industrial Case Study on Improving Quality in Integrated Software Product using defect dependency, QuASoQ/WAWSE/CMCE@APSEC 2015, New Delhi, India, CEUR Workshop Proceedings 1519, pp:1-8
Sai Anirudh Karre, Y. Raghu Reddy: A Defect Dependency based Approach to Improve Software Quality in Integrated Software Products, In proceedings of the Evaluation of Novel Approaches to Software Engineering (ENASE), April 2015, Barcelona, Spain, pp:110-117